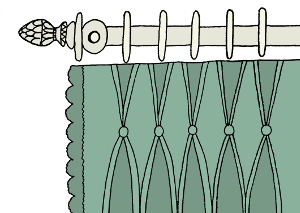 Beautifully handmade soft furnishings
There are a huge range of cushion designs to choose from which can add contrast and luxury to a room scheme with minimal amounts of fabric. I can also make box cushions for benches and window seats.
In a bedroom you might also want to coordinate a bed valance, fabric covered headboard, lampshade or bedcover with your curtains or blind.