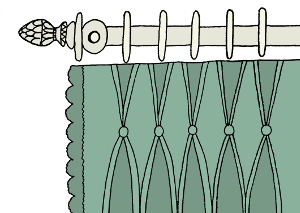 Beautifully handmade soft furnishings
Develop your soft furnishing skills
After more than fifteen years making soft furnishings (and many more sewing) I have explored various methods and techniques to decide my 'favourite' ways to make all sorts of items and accessories. Some have been on formal courses and others informally via generous friends and through tips shared on social media.
I have now created a range of Guides on all sorts of topics from understanding different curtain headings and how to calculate handmade pleats, to making cushions and pelmets. I have also shared a worksheet to use when planning roman blinds which determines costings and makes pleat calculations.
Visit The Virtual Workroom to find out more.